The Llana Beach Hotel, Sal, Cape Verde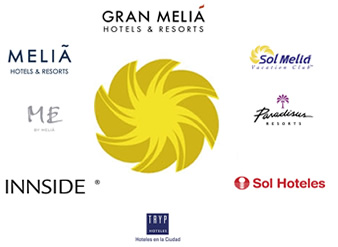 A breathtaking beach-front location offering some of the most inspiring views on Sal Island, Managed by Sol Meliá under their prestigious 5-star MELIÃ brand. The world's largest resort hotelier.

No other hotel operator has a more superior record at driving rental bookings and commercial success - Llana Beach Hotel is a contemporary range of 601 luxurious Hotel Suites. Choose a Junior, Garden, Duplex, Beach-Front or Swim-Up Suite, each one is unique, stylish and of the highest standard.

Split into a family and adults only hotel to ensure the optimum guest experience, Excellent family orientated facilities, including separate children's pool, mini-club, family restaurants and crèche, Luxurious adult infinity pools set amongst lush tropical gardens for total relaxation and indulgence,A delicious range of restaurants to satisfy every taste, each one delivering an alternative dining experience

Llana Beach Hotel - The Investment

All investors will automatically qualify for the Llana Beach Hotel Rental Scheme managed by Sol Meliá, the largest resort operator in the world
The Hotel Rental Scheme ensures a consistent level of return for all investors. The rental income generated by all of the Hotel properties is distributed on a fair and equitable basis

In addition to the rental returns, the Hotel's superior quality, its ideal beach-front location combined with the growing popularity of Sal Island, provides the perfect ingredients for excellent capital growth

That means you're not just buying an overseas property, you're investing in the finest beach-front hotel in one of the most thriving tourism markets in the world

Llana Beach Hotel offers a unique opportunity for a substantial and sustained return on your investment. Purchasing one of the 601 luxurious Hotel Suites entitles you to share in the rental income generated across the Hotel. That means that no matter what the occupancy performance of your individual Suite, you will receive a fair and equitable return. 50% of the net rental income will be distributed to property owners, delivering all investors the opportunity for an excellent yield.

In additional to the rental income, property owners will also benefit from excellent capital growth potential. Llana Beach Hotel sits on prime beach-front land in the heart of one of the most exciting and rapidly growing tourism markets in the world. Demand for property in Cape Verde is anticipated to grow in line with the significant increase in tourism, creating an excellent level of growth in property values. Plus, the overall commercial success and occupancy level of Llana Beach Hotel is underpinned by a 'minimum' 15 year management agreement with the world's leading resort hotel operator, Sol Meliá.

Llana Beach Hotel - Purchase through your pension

In recent years the pensions market has been undoubtedly in decline. Many people are now faced with a shrinking pension balance and the prospect of a delayed and less attractive retirement income. This has led to an increasing number of people utilising a Self Invested Personal Pension (SIPP).

Not only does a SIPP deliver considerable tax advantages, it also allows you to take control of how your pension is invested for the future. This means you can take advantage of new and alternative methods of pension investments that can deliver far greater returns than the more conventional schemes.

One such opportunity is to utilise a SIPP to fund the purchase of a luxurious Hotel Suite on Llana Beach Hotel. If you have a declining pension or you simply have concerns over its level of performance, then you can transfer these funds into a SIPP and from there you are free to invest because Llana Beach Hotel meets the full regulatory criteria of a SIPP compliant investment.

We have enlisted the services of some of the UK's leading pension and investment experts to give you qualified advice in order that you can make an informed decision on the best course of action for your retirement. They will assess your current pension fund/s and then, if appropriate, transfer any pensions from previous employment, businesses and/or funds from other personal pension schemes.

All you have to do is select the Hotel Suite you'd like to put into your pension fund and we'll do the rest. You can also purchase a 50% share of a hotel suite or alternatively enter a pension trust with other related parties, if your pension is insufficient to purchase outright. A SIPP funded purchase on Llana Beach Hotel will allow you to take more control of your future retirement plans.


Payment Options for Llana Beach Resort


Flexible payment options with deposits starting at only £26,241*

• Discounts available on the property list price of up to 15%
• A "Special Discount" during construction, correspondent to 3% per annum of the initial 45% investment value
• MELIÃ approved Hotel Excellence Furniture Package is free with all payment options
• 5 weeks free personal usage per annum**
• Co-ownership option available


As well as an excellent rate of return, a great investment should also deliver flexibility, choice and value for money.
• All of our payment plans have been designed with this in mind, such as our free MELIÃ approved Hotel Excellence Furniture Package.

We also pay an annual "Special Discount" during construction, correspondent to 3% per annum of the initial 45% investment value. This Special Discount will effectively reduce your net purchase price and will be paid in monthly instalments for a period of 3 years or until the completion of the property, whichever occurs first.


Properties at Llana Beach Hotel


The Hotel Suites at Llana Beach Hotel offer a range of different sizes and styles; they are a haven for your senses, beautifully elegant and stylish.

We have three ranges; Deluxe, Premium and Duplex and 2 floor layout options within each range offering you the choice of Suite design.

Choose from a Beach-Front Suite, Duplex Suite with mezzanine bedroom or one with its own Swim-Up pool, where at the end of your garden you can step straight into one of the Hotel pools. Whichever style suite you decide you are guaranteed pure elegance and total luxury.

Depending on which suite you choose, there are also some added luxuries such as Hot Tubs, Internal Jacuzzi Baths and Balinese Day Beds in your garden offering even more elegance and indulgence.


The Deluxe Range

Our Deluxe range offers high quality suites that deliver exceptional levels of luxury.

The Deluxe Range Includes:
• Two spacious floor plan designs to choose from - The Orchid and The Pearl
• The option of a private garden
• Swim-up pools also available on both floor plan designs
• Fully furnished with MELIÃ approved Hotel Excellence Furniture
• Contemporary interior styling and high quality finish throughout
• Excellent locations throughout the Hotel complex for you to choose from


The Premium Range

Our Premium range is prestigious, exclusive and unmistakably stylish.

The Premium Range Includes:
• Two spacious floor plan designs to choose from – The Orchid and The Pearl
• The option of a private garden
• Swim-up pools also available on both floor plan designs
• All Premium Suites have Internal Jacuzzi Baths
• Garden Hot Tub also available
• Premium Suites are located in THE LEVEL, the most exclusive MELIÃ service
• Sea-facing beach-front locations also available
• Fully furnished with MELIÃ Approved Hotel Excellence Furniture
• Contemporary interior styling and high quality finish throughout


The Duplex Range

The Duplex range is all about total opulence and the most breathtaking views of the ocean.

The Duplex Range Includes:

• Two styles of Duplex Suites - The Orchid and The Pearl
• The largest and most luxurious suites available at Llana Beach Hotel
• The most spectacular views across the hotel gardens looking out to the ocean
• Located in the main hotel building
• Mezzanine Master Bedroom with balcony
• Balcony Hot tubs available on sea-facing suites
• Excellent occupancy levels anticipated for these exclusive suites








Contact us now and recieve the latest Llana Beach Hotel investment brochure
Please register your interest to be one of the first to hear further news and special offers about Llana Beach Hotel in Cape Verde ;